With a small one time fee, you will get unlimited access to all of our downloadable instructions. Your contribution will help us add more paper airplane designs in the future. Thanks for your support!
Example: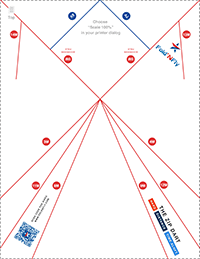 These easy to use folding instructions can be downloaded and printed as many times as you want. Simply fold along the indicated lines and you will have a perfect airplane, every time.
After making a payment you will receive a secret code that can be used in the future to download any instructions that you want. Make sure you save this code in a safe place.